Gruppo di Ricerca per la Prevenzione

della Patologia Ambientale

Research Group for the Prevention of Environmental Disease
---
---
CD-10

CONCLUSION: WHAT NOT TO DO OR HOW TO DO IT BETTER

FOR THE SAKE OF THE ENVIRONMENT AND HEALTH
CONTENT

01

MITES AND OTHER PARASITES PRESENT IN THE ENVIRONMENT

02

FORMALDEHYDE

03

RADON-EMITTING WALLS

04

ELECTROMAGNETIC FIELDS – Telecommunication boosters

05

ELECTROMAGNETIC FIELDS - Overhead electricity cables and houses

06

ELECTROMAGNETIC FIELDS – Mobile phones and electrical appliances

07

HALOGEN COMPOUNDS: CCL4, trichloroethylene and VCM

08

PROPELLENTS (CFCs) FOR COSMETICS (Shaving foams, deodorants, hair lacquers)

09

PROPELLENTS (CFCs) FOR PESTICIDES AND PAINT SPRAY CANS

10

GAS FOR REFRIGERATION – Freon lost from refrigerators

11

TRICHLOROETHYLENE – Dry cleaning clothes

12

NAPHTHALENE – Protecting woollen clothes with mothballs

13

BENZENE IN UNLEADED FUEL AND POTENTIATION

14

HALOGEN COMPOUNDS IN FIRE EXTINGUISHERS: CCL4, HALON, POWDERS

15

MONOSODIUM GLUTAMATE

16

CADMIUM IN FOOD AND IN TOBACCO SMOKE

17

ALUMINIUM – Packaged food sold in aluminium foil

18

ALUMINIUM – Food contained in aluminium trays

19

ALUMINIUM – Food cooked in aluminium pots and pans

20

ALUMINIUM – Anti-ulcer drugs (Maalox)

21

ALUMINIUM – Tap water cleared with aluminium polychoride (Veronesi)

22

LEAD – Lead glazing on earthenware pots

23

LEAD – Lead glazing on earthenware pots and pans

24

LEAD – Lead glazing on china cups

25

LEAD – Lead glazing on decorated earthenware

26

LEAD - Medicinal calcium from ground seashells

27

LEAD – Lead toys (soldiers)

28

LEAD – Lead toys (model arms)

29

LEAD – Consuming food in outdoor restaurants on streets with heavy vehicle traffic

30

LEAD – Jogging in urban streets with heavy vehicle traffic

31

LEAD – Cleaning external walls by sanding using lead-containing sands

32

LEAD – Collecting fallen leaves by blowing with dispersion into the air also of asbestos, particulate, silica and DPPD

33

MERCURY – Sea fish (Minamata)

34

MERCURY – Contaminated meat (Ratcliffe)

35

MERCURY – Inhalation of mercury vapours from broken thermometers

36

MERCURY – Inhalation of polluted dust (Bertini)

37

MERCURY - Silver amalgam dental fillings

38

SILICA – Ajax sniffing

39

CADMIUM – Contaminated foodstuffs of plant origin

40

CANCEROGENS AND CADMIUM – Tobacco smoke, active and passive

41

BENZENE – Houses located near unleaded petrol pumps

42

BLOCKED DRAINS – With puddles after heavy rain

43

ALCOHOL – Heavy consumption of alcoholic drinks or spirits

44

PESTICIDES – Not respecting application regulations, and use of surface-active agents

45

MINERAL WATERS AND TAP WATER, WHAT ARE WE DRINKING TODAY IN EUROPE?
AN ITALIAN EXAMPLE (HEALTH MINISTRY)
ABOUT WHAT NOT TO DO AND HOW TO DO IT BETTER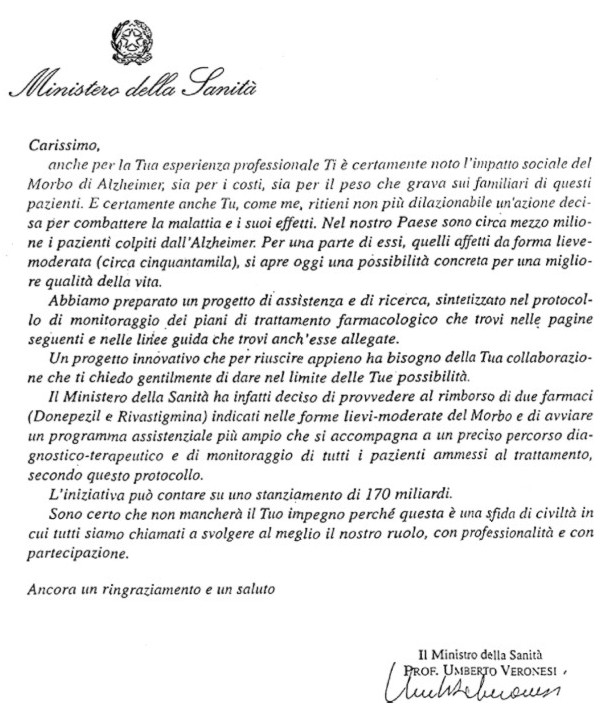 RELATIONSHIP BETWEEN ALUMINIUM AND HUMAN ORGANS AND FUNCTIONS
ACCORDING TO THE QUOTED SCIENTIFIC LITERATURE
Carriers

---

| | |
| --- | --- |
| A: | dusts (Vandenplas O., et al., 1996) |
| B: | foods (Maitani T., et al., 1996) |
| C: | dialysis in nephropatic patients (Van Landeghem G.F., et al., 1998) |

Exposures

---

| | |
| --- | --- |
| A: | dust inhalation (Vandenplas O., et al., 1996) |
| B: | ingestion of contaminated foods (Maitani T., et al., 1996) |
| C: | saline solutions containing aluminium (Van Landeghem G.F., et al., 1998) |

Biological

Targets

---

| | |
| --- | --- |
| A: | breathing apparatus (Newman L.S., 1998) |
| B: | liver (Maitani T., et al., 1996) |
| C: | bone and skeleton (Popinska K., et al., 1999) |
| D: | kidney (Tzanno Martins C., et al., 1996) |
| E: | central nervous system (Nayak P., Chatterjee A. K. 1999) |
| F: | reproductive apparatus (Bataineh H., et al., 1998) |
| G: | mitochondria of parenchimatous cells (Gandolfi L., et al., 1998; Trombley P.Q. 1998) |
| H: | aminolevulinic acid-dehydrogenase (Schetinger M.R.C., et al., 1999) |
| I: | embryo (Calevro F., et al., 1998) |

Pathologies

---

| | |
| --- | --- |
| A: | asthmatic reactions (Vandenplas O., et al., 1996) |
| B: | liver toxicity and cholestasis (Maitani T., et al., 1996; Popinska K., et al., 1999) |
| C: | retarded calcification and retarded growth (Belles M., et al., 1998; Popinska K., et al., 1999) |
| D: | kidney failure (Tzanno Martins C., et al., 1996) |
| E: | encephalopathies, Alzheimer's disease and neuron damage (Nayak P., Chatterjee A.K. 1999; Suarez Fernandez M.B., et al., 1999; Anghileri L.J., Thouvenot P., 1999) |
| F: | reduced fertility, sexual behaviour disturbance (Bataineh H., et al., 1998) |
| G: | altered Ca 2+ homeostasis and GABA regulation (Gandolfi L., et al 1998; Trombley P.Q. 1998)** |
| H: | anaemia (Schetinger M.R.C., et al 1999) |
| I: | myopathy (Kes P., Pasini J. 1998) |
| J: | retarded differentiation of the embryo's central nervous system and of skeleton (Calevro F., et al 1998) |
ALZHEIMER'S DISEASE
according to V. Fattorusso e O. Ritter,
"VADEMECUM CLINICO"
Masson, May 1987
Synonyms: presenile dementia, diffuse cerebral atrophy
Definition: precocious form of senile dementia, characterised clinically by a rapid mental decline and, anatomically, by diffuse celebral atrophy with widespread senile plaques.
Pathological anatomy
1. Alzheimer's disease: neurofibrillary degeneration, neuron atrophy, astrocyte profileration. In the advanced stage, circonvolutional cerebral atrophy and dilated ventricles. Cholinergic deficit of certain sub-cortical neurons.
2. Pick's disease: same lesions, but limited to the frontal and temporal lobes; furthermore, argirophile inclusions in the nerve cells.
Symptoms: insidious onset, between the ages of 40 and 60, sometimes even earlier, with rapidly progressive problems of memory with confabulation, language impairments (paraphasia, apraxia, problems of judgement and reasoning. In early stages the patient is conscious of his/her problems, to be followed by the irreversible evolution towards complete dementia. Sometimes epileptic fits and muscular hypertonia. In Pick's disease sometimes a frontal syndrome is observed.
Differential diagnosis: that of the amnesia.
CAT: the image may be normal, as the atrophy is often only microscopic.
Therapy: symptomatic.
PREVENTION
OF
NEUROPATHY
FROM
ALUMINIUM
ADVICES
| | |
| --- | --- |
| NO | to the use of aluminium pots and pans. |
| | |
| NO | to the use of aluminium foil for wrapping food. |
| | |
| NO | to the use of aluminium polychloride for accelerating the coagulation of impurities in drinking water production with water purified by inverse osmosis. |
| | |
| NO | to the use of glass containing saline solutions used for kidney dialysis patients. |
| | |
| NO | to the use of Maalox (which contains 3.5% aluminium hydroxide) as an antacid drug for patients suffering from a gastric ulcer. |
| | |
IN THIS WAY THE MORAL AND FINANCIAL COSTS OF
ALZHEIMER'S DISEASE COULD BE REDUCED
Protecting woollen garments by means of a moth-killer
| | |
| --- | --- |
| WHAT NOT TO DO | HOW TO DO IT BETTER |
| | |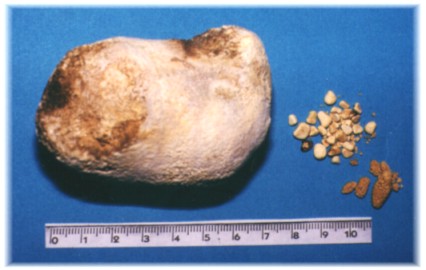 URINARY TRACT STONES
WATER MAKES UP 70% OF OUR BODIES:
WHAT ARE WE DRINKING IN EUROPE TODAY?
The report summarises the commonest risks of disease for man in his everyday environment, excluding occupational disease. Occupational disease has been excluded because, due to the particular forms of exposure, it has already been thoroughly observed and dealt with, including prevention. The disease-causing agents which affect man inside or outside the home, frequently are the same as those that attack him while he performs his normal working activity. Here we have stressed non-occupational risks because they are generally not known as such for a lack of awareness, which may be active or passive according to the circumstances.
First of all, maximum attention has been given to 1) the synergism between many harmful pathogens, linked to the co-presence of various damaging agents and to 2) the toxicological potentiation which depends on a possible enzymatic induction of cells responsible for the metabolism of xenobiotics which can become real poisons. Such knowledge allows the physician to make the correct aetiological diagnosis as soon as the exposed patient has passed the clinical horizon and, with the realms of possibility, of taking action to stop exposure to the risk before the patient passes the point of no return, namely the irreversibility of the damage.
In the descriptive part we have then examined the main pollutants in everyday life , both within and outside the home.
The review of risks does not claim to be complete and exhaustive but at least it offers the ordinary citizen a panorama of possible harm caused by environmental pollutants. First of all, two risk agents found within the home are mentioned: certain parasites, such as mites, which can bring on allergy, and formaldehyde, a very common chemical substance in places where plastified wood is found. Within and outside the home, humans are daily exposed to electromagnetic waves, which may be generated inside or outside the house. Particular importance is given to the fact that these potentially harmful agents may act in synergism with other harmful agents, while it is unlikely that alone they might reach levels that could cause severe harm. Then we speak of CFCs often used as propellants in household sprays or in fire extinguishers. We then move on to heavy metals, where we mention the harmful effect of aluminium which enters the body by different mechanisms, food or otherwise. Furthermore, mention has been made of how certain habits can expose the human body to lead, generally surreptitiously . Among the other heavy metals we have reported on the occasions in which, as demonstrated in scientific literature, the human being may incur serious disease when exposed to cadmium or mercury. Finally we have considered the possibility that tobacco smoke and the intake of alcohol can set off a synergism or potentiation of common signs of environmental disease.
The work concludes highlighting the risk that episodes of serious and widespread pollution, albeit not caused by war, but by man-made disasters both on land and at sea, can affect the present population on a global scale. This situation may be compared to the disasters which affected the ancient Greeks and Romans, evidence of which can be found today in the data that show lead pollution in the glaciers of Greenland.
Regarding the controversy of whether it is better to consume commercially bottled mineral water or tap water, we can say that we simply drink everything. Our daily water intake depends on our metabolic needs, environmental temperature and humidity as well as physical activity and what we need is H2O. However, what we actually drink is this natural compound served with a host of compound substances, which can do without. Unawareness of the content of natural water, or that supplied by the municipal waterworks, or that bottled and carbonated and sold commercially, sometimes exposes us to the risk of drinking a not entirely harmless water. In fact, it cannot be excluded that both tap water and bottled water have their surprises in store. Generally speaking, mineral waters are bacteriologically pure – as they should be – but sometimes they have a very high declared fixed residue which makes them more tasty but which presents a concrete risk of the formation of stones in the urinary tract. Such formation should be avoided although today the stones can be pulverised by lithotripsy. On the other hand, a glass of tap water could mean the intake into the body of harmful heavy metals which are used in clearing and/or sterilising the water in the potabilisation process. And this all occurs, despite what we read or hear in the media, or the hype we read on the labels of bottles of mineral water, all which is always diuretic, or, as far as tap water is concerned, how it is guaranteed with special panels of tasters.